Oxford Team
---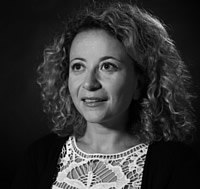 Dr Milena Melfi
Milena Melfi read Classics at the University of Pisa and completed a Doctorate in Classical Archaeology on the sanctuaries and cult of Asklepios in Greece at the University of Messina. She held fellowships in Athens (Italian School of Archaeology and British School at Athens), Rome (American Academy), and Washington DC (Harvard University, Center for Hellenic Studies). Since 2008 she directs a team from the University of Oxford in the excavations at Hadrianopolis (Albania)—a joint project with the University of Macerata and the Archaeological Institute of Tirana. She has been working at Oxford University from 2004, where she is now a lecturer in Classical art and archaeology (New College) and a curator of casts of Greek and Roman sculptures (Ashmolean Museum). Her research interests focus on the re-definition of the role, functioning and frequentation of Greek religious sites (especially in the late Hellenistic to early Roman periods), and on the archaeology and history of ancient Epirus.
milena.melfi@classics.ox.ac.uk
---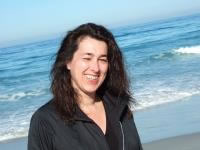 Dr Maria Stamatopoulou
Maria Stamatopoulou read Classical archaeology, Ancient History and History of Athens in the University of Athens and completed her Masters and a Doctorate on the funerary archaeology of Thessaly at the University of Oxford. She has worked at Oxford holding various fellowships in her graduate years. Since 2007 she has been Associate Professor in classical archaeology and art and Fellow and Tutor in classical Archaeology at Lincoln College.
Her research interests are in the archaeology of central and northern Greece from the early Archaic to late Hellenistic, especially Thessaly and Macedonia. She has published on the funerary archaeology of the region, cults, Hellenistic tomb painting, urban development, and athletics. She has been entrusted with the publication of the old excavations of the Archaeological Society of Athens in the cemeteries of Demetrias (Sanctuary of Pasikrata and cemeteries), Metropolis (cemeteries), Pharsalos and is collaborating closely with the curators of antiquities of Thessaly in publication projects and joint research. maria.stamatopoulou@lincoln.ox.ac.uk
---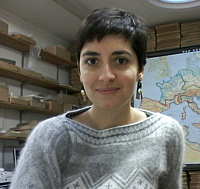 Dr Maria Kopsacheili
Maria Kopsacheili read Archaeology and History in Athens and University College London and holds a doctorate from Oxford (2013). From September 2014 she has been working as Post-doctoral Research Assistant for the Beyond the Borders project. She is building the digital database and gazetteer of sites and she is producing the project maps. She is particularly interested in the built landscape and settlement patterns as evidence for crossing borders and investigates the borderland between southeast Epirus and Thessaly. Her research also concerns the study of architecture as evidence for social and cultural identity and her thesis Palaces and elite residences in the Hellenistic East, late 4th to early 1st c. BC: formation and purpose is under revision as a monograph. Maria has taught themes of Classical Greek and Hellenistic archaeology and art and Roman domestic space in Oxford, the University of Warwick and Birkbeck College.
maria.kopsacheili@classics.ox.ac.uk
or
mkop3891@live.com
https://oxford.academia.edu/MariaKopsacheili
---
---
Network (in progress)
National Hellenic Research Foundation, Institute of Historical Research (IHR/NHRF), Section of Greek & Roman Antiquity (Athens).
Prof. Miltiades Hatzopoulos, Dr. Paschalis Paschidis and Dr Myrina Kalaitzi
http://www.eie.gr/nhrf/institutes/igra/northerngreeceprog-en.html
Hellenic Ministry of Culture (Departments of Antiquities of Karditsa and Thesprotia)
University of Macerata, Dipartimento di Studi umanistici (Macerata)
Laboratoire HiSoMA, MSH Maison de l'Orient et de la Méditerranée, Lyon
http://www.hisoma.mom.fr/